Rv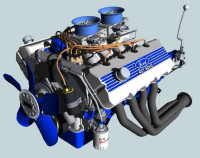 Offline



Joined: 19 Apr 2014
Posts: 71


Localisation: Le MANS
Posted: Sun 12 Jul - 21:29 (2015)

 

   Post subject: Pique-nique à Fillé

---

Hello tout le monde,

Après cette belle journée passée au bord de la Sarthe, nous nous devons de faire un bref récapitulatif de ces bons moments passés ensemble. En effet, joie, gaieté et rigolade nous aurons accompagné tout au long de cette belle après-midi dominicale.
Apéro à gogo, pique-nique de la mort qui tue sa race, petite virée en canoë avec une embarcation à la "tant pis si je meurs" de notre Annie Girardot, malheureusement sans clichés mais tellement mémorable pour ceux et celles qui y ont assistés en live ! (nous en parlerons encore très longtemps...!)
Musiques et bonne ambiance auront ponctué ces beaux instants...
Petites photos attestant de la bonne humeur de chacun et repos bien mérité de notre couple présidentiel (remerciement particulier à notre paparazzi officiel Séverine P.....)  garanties 100% authentiques et donc sans trucages...
Âmes sensibles s'abstenir, interdit aux moins de 20 ans...





Remerciement particulier à Didier de s'être occupé de cette journée et à la commune de Fillé de nous avoir accueillis...
_________________
Born to be wild...